In our offer, you will find various types of packaging used and useful in industrial and household use. Feel invited to familiarize yourself with the entire product range and to make your choice. And we? We will assist you on every step…
Convenient solutions in one place
All packaging and packing products are products that we use ourselves. That is why we offer them to you in our store. We provide comprehensive solutions for packaging for the industry, and our Folstrecz company changes every year to be closer to you.
Help us change for the better and contact us here!
We invite you to familiarize yourself with the entire offer!
What products do we offer?
LDPE polyethylene film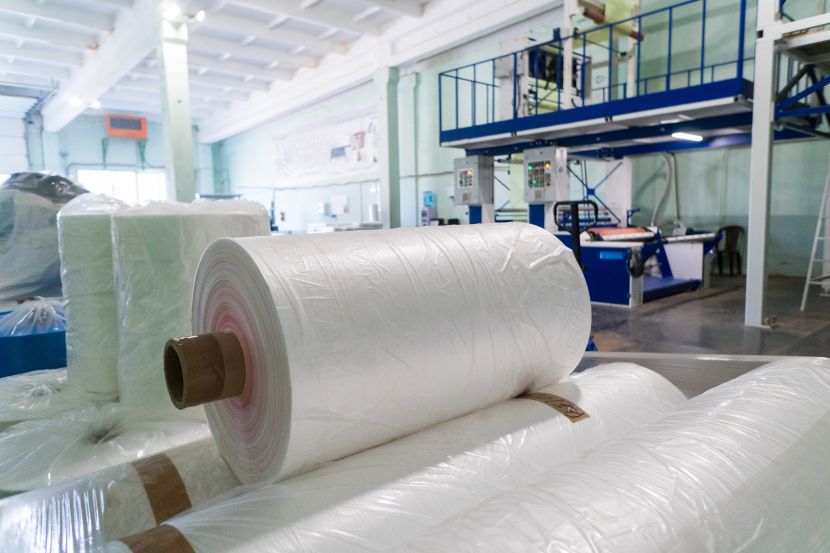 One of the first products in our offer was the polyethylene film. Today it is our iconic product that maintains its standard and is used for many purposes, not only for packing various types of products.
Many possibilities
The various types of film which we are offering allow us to guarantee you the high quality. You can choose between films with a thickness of 20μm to 100μm. In addition, we also offer standard films, without the possibility of stretching them, and films with heat shrink properties, which is extremely needed and makes the packing of various products easier.
Application and purpose
Our Folstrecz polyethylene film is allowed to be used with food. It is made of granules - from the original or regranulate, which allows it to shrink. We offer colorless foil as standard, but we can add dye to it at your request. Remember that we sell the film in kilograms and it can be used in the following industries:
Food,
Clothing,
Construction,
And many more.
Check us out!
Feel invited to familiarize yourself with the entire product range and offer that is available here. Especially for you, we have prepared a wide range of products, so we cannot wait until you will be able to check it.
Packing tapes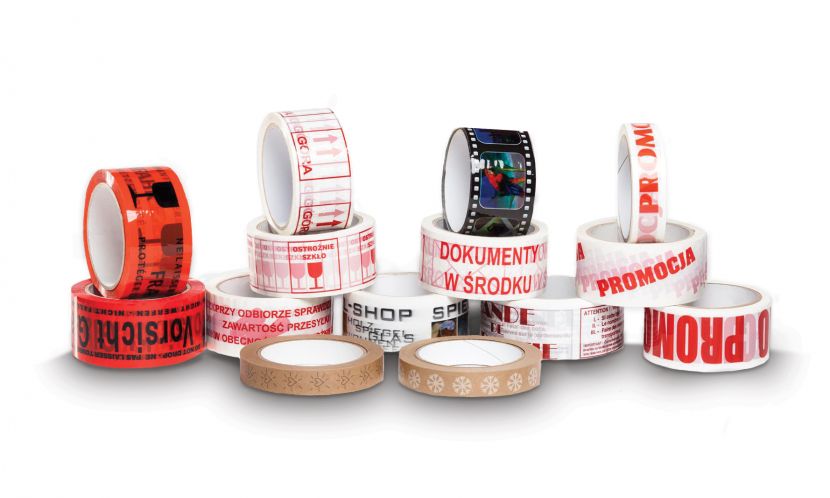 Do you know this feeling when the adhesive tape, literally a few moments after you finally sealed "this damn box", with a loud flap unsticks destroying your efforts? So do we, that's why we've been offering a product that will solve your problem for over ten years.
Reliable packing tapes
Folstrecz packing tapes are used primarily for sealing various types of packaging, boxes, cartons or containers, and plastic bags. They are used to protect various products against damage during storage and transport.
Different types of tapes
Our offer includes various types of tapes of different widths - from 36 to 72mm, and in some cases even 19 and 25mm! We are offering three types of tapes: Acrylic, Hot-melt, and Solvent, as well as various types of adhesive, which we choose according to the customer's needs. Individuality and a separate print can be chosen for each type of tape. This solution makes each package look tremendous and results in better customer experience.
Take a look at our offer!
Our tapes can be used not only in manual packaging systems but also in special machinery solutions. By choosing our tape with your own print, you can additionally use its space for advertising. Print the tape the way you want. Check out the offer here!
Profiles and foams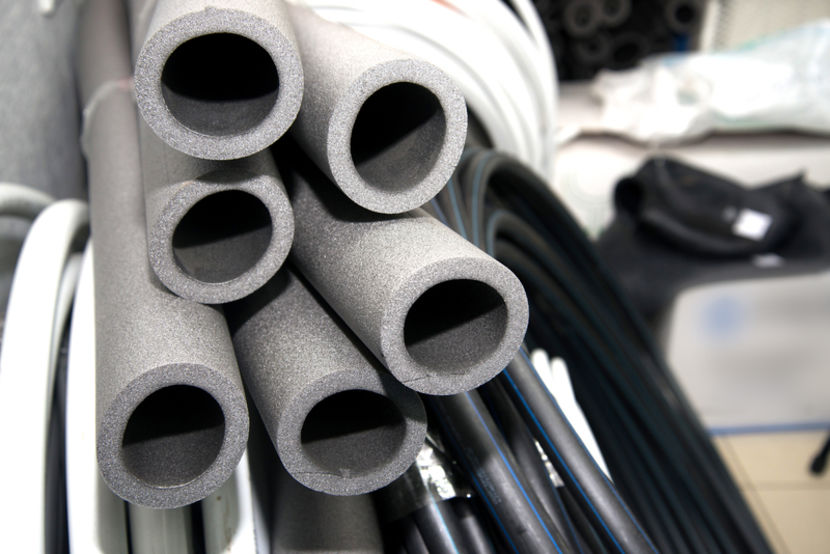 We are sure that you are aware that transport is the most critical moment in the entire logistics process. You put a lot of effort into preparing products for shipment, and after they are delivered to the customer, it turns out that there are less of them left than you sent… That's why we have an offer for you that solves this problem.
Why do I need a foam profile?
A profile made of polyurethane is an excellent way of:
Vibration damping during transport;
Protection of products during transport and storage;
Ensuring the quality of the transported product;
Protection during improper transport/handling.
We are a distributor of the well-known Belgian company NMC - a market leader when it comes to profiles and foams for cargo protection in logistics. Thanks to this, we know that we guarantee the quality and reliability of our products.
We care about the environment
Remember that our products are made of completely recyclable plastics, and thus also friendly for the environment in which we live. That way you can take care of our planet and not sacrifice the perfect protection of products in transport at a good price.
Different types of profiles and foams
Choose the right type of polyurethane foam. With a better fit, you'll be sure that your products are in good hands. On this website, you will find the best products, so don't wait and reach for the entire catalog to know what to decide on.
Stretch film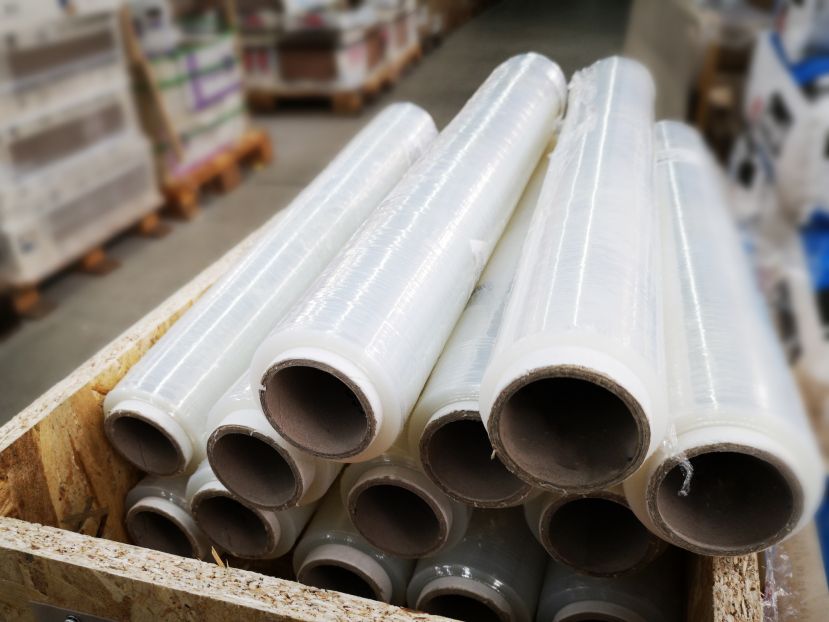 Used for packing and protecting products, stretch film is needed in many industrial plants. To meet your requirements, we decided to create a special film which properties you will appreciate almost immediately.
What to use stretch film for?
Folstrecz stretch film is a product made of a special granulate. It is used for packing and protecting loads. It is used for:
packing bulk cargo on pallets,
packing large articles,
covering cardboard for better protection.
It is also used in many other situations.
Properties of stretch foil
Our film is characterized by low thickness, high performance, and durability, which guarantees the stability of the load. This is the most economical way of packing loads, which is why it is so often found in orders that you send to us. We offer different types of film in two colors (black and transparent):
mini-rap
manual
machinery
Check out the offer and contact us!
Please use the contact form which is available here. Familiarize yourself with the entire product range and choose the right offer for you.
We are already waiting for you!
Width
Stretch
Roll weight
Items quantity
on the pallet
50 cm
standard 150%
1,5 kg
600
50 cm
standard 150%
2,0 kg
540
50 cm
standard 150%
2,5 kg
384
50 cm
standard 150%
3,0 kg
336
50 cm
power 250%
1,5 - 3,0 kg
336 - 600
Bubble wrap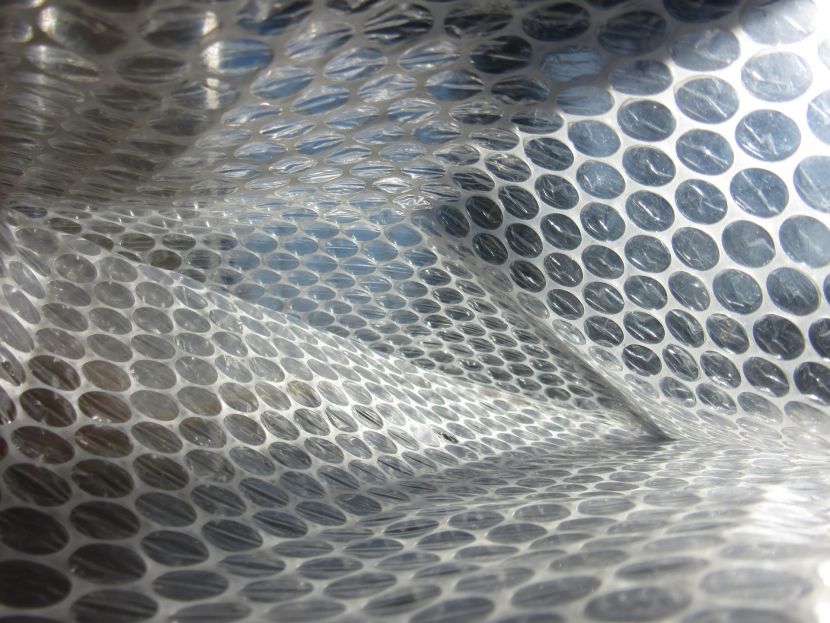 A children's dream and fun for everyone. Excellent wrap for packing and protecting products, especially when it comes to loads that are fragile and should be handled with care.
Economic and convenient
The Folstrecz bubble wrap that we offer is the best solution for the protection of goods. It is not only effective, durable, and resistant to weather conditions and mechanical damage but also perfectly secures goods wrapped in it. A solution that you must appreciate.
Why choose us?
When creating a film, we try to make it of the highest quality. Why? The film should absorb impacts and fill empty spaces in boxes so that products do not move during transport. Sometimes, however, poor construction causes bubbles to pop in transport. Our foil undergoes tests that prevent it. Check it yourself and take a look at our offer!
| Type | Width | Length |
| --- | --- | --- |
| 50/100 | 50 cm | 100 cm |
| 100/100 | 100 cm | 100 cm |
| 120/100 | 120 cm | 100 cm |
Polyethylene foam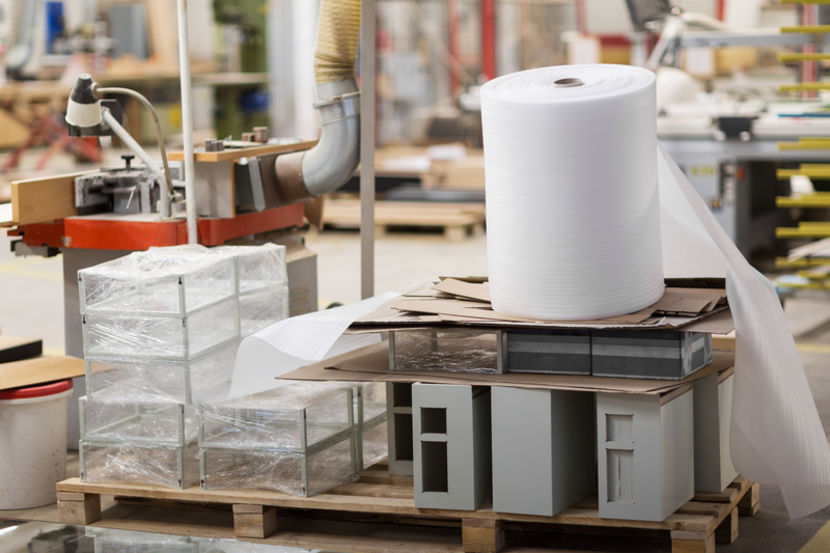 Are you looking for an alternative to bubble wrap, or do you want to take care of inaccessible elements of products that you transport? You are where you should be! It is on this website that you will find foam, which, using the automotive metaphor, is a compact among the films - it can be used with many products, it easily adapts, is agile, small, and efficient.
Forms of polyethylene foams
When choosing logistic solutions to protect products from damage, you must be guided by the quality-price ratio of the material used. Polyethylene foam is a perfect solution. Why? First of all, it is efficient, thin, but flexible. It eliminates:
bending.
scratching.
scraping.
deformations.
In addition, it protects against moisture and can be used wherever there is a product that requires special protection conditions.
It is also delicate, and its durability allows it to be used for different types of products. It is also convenient during packing; available in roll and sheets.
Different dimensions and thicknesses
Our polyethylene foam will adapt to your needs. Therefore, using the products that you will find on this website, you will be able to choose not only its length but also the exact dimensions and thickness. You can use a different type for small, flat equipment, and others for large products.
See for yourself!
Take a look at this website to see how you can order foam, what dimensions we offer, and what you can pack in this type of protection during transport. Familiarize yourself with our products as soon as possible!
Paper
When renovating the house, moving in our out, or packing products for shipment. You can use paper products to protect objects in various ways. See what you'll find here.
Kraft paper
Special kraft paper rolls can be used, for example, to protect valuable items that may be colored. The paper is eco-friendly, sold in various sizes and lengths. The products that you will find on this website are made of clean, eco paper, so that you can care not only for the protection of objects but also for the environment.
Corrugated cardboard
Choose corrugated cardboard to separate the two materials, for example, when packing furniture. You can also put it on the ground to protect the floor during renovation works. The structure of the cardboard enables the proper distribution of weight, and the material is protected against breakage and scratches.
Cartons and boxes
You can use cartons and boxes for:
Packing documents, books, magazines, posters;
When moving in our out to protect your belongings;
As an archive for sensitive data and data that you need to store.
A practical solution and zero problems with segregation. Find our offer here and see what you can find on this website. Feel invited!
Other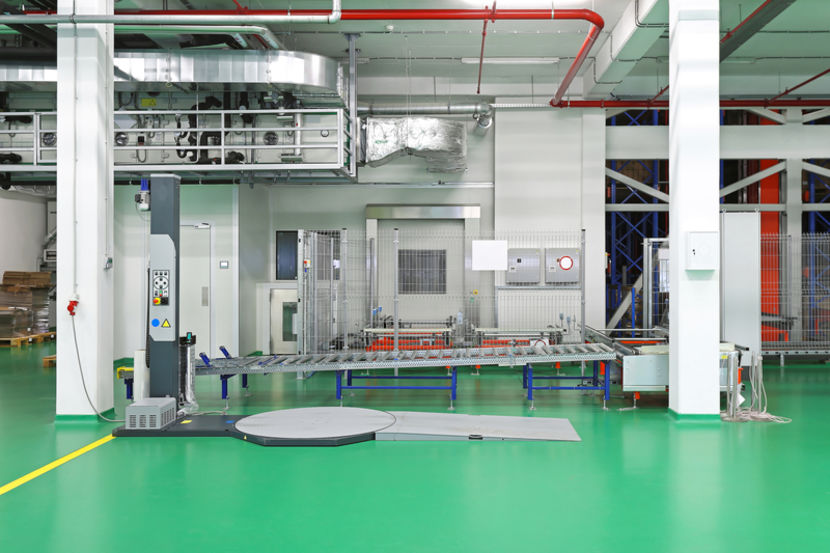 Make your job easier when it comes to wrapping pallets. Choose the help that will come to you and let us install it and show you how it works. Check what you will learn on this website.
How does the wrapping machine work?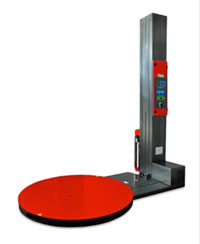 The automatic WP and WS stretch film wrapping machine is a special type of machine that you use to wrap pallets with foil. It consists of:
Rotating platform with a diameter of 1650 mm,
Mast on hinges with a height of 2800 mm
Touch control panel.
You can easily control the speed of the process, its length, and the exact location of the film. For more technical data, check the specifications here.
How to start wrapping?
Choose the offer available on this website and order a multifunctional, manufactured in accordance with European Union standards, an automatic wrapping machine for WP type stretch film with an advanced model with the Pre-Stretch system – smooth stretch adjustment from 250% to 350% – or WS with a manually controlled brake system and mechanical film stretching.
Convenient labeling of products
Our company also offers self-adhesive labels rolls. It's a convenient way to label products in different ways. You can choose from the following labels:
Paper labels
Plastic/foil labels
Thermal transfer labels
Thermal labels
Carton sealer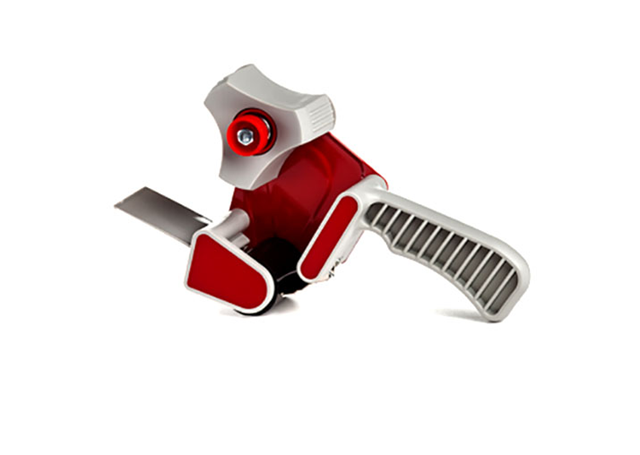 You no longer need to seal cartons with standard tape and scissors for hours. Our product range also includes fast and efficient carton sealers, which you can easily use to seal cartons and other packaging with products. Check us out, feel invited!